Respite Care Clapham South London
Anyone who acts as a longterm carer for a family member or loved one knows how exhausting it can be. The pressure of looking after someone 24 hours a day, 365 days a yearputs a huge strain on both mental and physical wellbeing of carers.
Worry, stress, financial concerns and health problems can all arise when looking after someone at home. For many carers, it can feel like there is nowhere to turn to get a break from the responsibility.
Clapham and South London Respite Care
In Clapham and South London, Holistic Community Care offer a range of respite care services, from simple companionship, through to live-in care and palliative care. To find out more, or discuss the right respite care package for your circumstances, you can get in touch on 0208 099 8910 or send a message via the Contact Form.
Respite care can be the lifeline that carers need. Using a respite care agency means that a loved one can be looked after in their own home, whilst carers get a much needed break to look after their own wellbeing.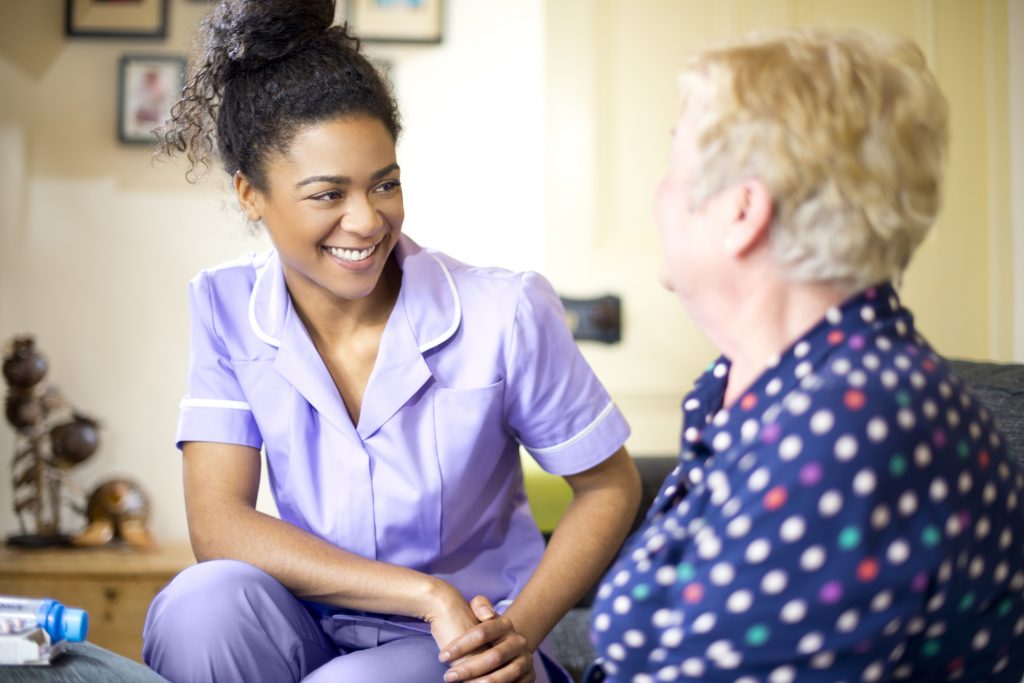 Respite Care Agency Benefits
Time for relaxation.
Often, carers feel they are unable to pursue their own interests or hobbies, as there is no free time for relaxation. Using a respite care agency means that carers are able to take time for themselves, without feeling guilty that they are neglecting their duties.
Renewed energy
Caring is tiring work. Time away from the home can provide much needed rest, to allow carers to resume their duties feeling refreshed and energised. Like any job, it's important to have a break, to allow the body and mind to recover from the pressures of caring for a loved one.
Reducing social isolation
Using respite care can have social benefits for both the patient and the carer. For those housebound, it can be the only time they see someone beyond extended family. A new friendly face can reduce the social isolation many housebound can feel.  For the carer, knowing their relative is being well looked after can allow time to maintain friendships and socialise outside of the home. This is often very difficult for a primary caregiver to manage.
Financial benefits
Using respite care can be a useful way to bridge the gap between fulltime care, extending the period of time that a person is able to stay in their own home. Using a respite care agency can allow carers to organise flexible care to suit their needs, without committing to the costs associated with full time live-in care. Respite care can usually be arranged by the hour, overnight or for weeks at a time.
Trial Offer


Contact us and mention code 'April' to receive our trial offer.
Our track record of providing more than three million hours of care means that we are confident that we can meet your care needs. However, we believe that when it comes to something as important as choosing your careprovider, you should have the chance to have a no-obligation, discounted, 2-for-1 trial care package of the services on offer, so that you can judge for yourself.
That's why we offer all potential private clients the chance to receive a two-hour introductory care package for the price of one hour's worth of care.
Just let us know what your care needs are and we'll create a 2-for-1 trial care package that is right for you.
Get in touch
If you would like to discuss arranging a 2-for-1 introductory trial care package, please get in touch on 0208 099 8910 and we'll be happy to talk through your options.